The Original Article – https://www.nytimes.com/interactive/2021/10/28/realestate/28hunt-tuma.html
The newlyweds were on their way to Tokyo when the pandemic stranded them in the unfamiliar environs of Los Angeles. Here's what they found with their $1.5 million budget.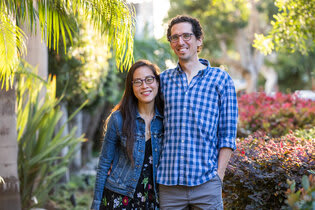 Kate and Brian Tuma never thought they would live in Southern California, let alone own a home there. Two years ago, the Chicago-based newlyweds were looking forward to a different adventure: moving to Japan for Ms. Tuma's job as a lawyer. But first, her firm wanted her to spend a few months working out of its Los Angeles office, to get acclimated.
The Tumas, who met at church, were married in Las Vegas by an Elvis impersonator. (Ms. Tuma was dressed as Superwoman, Mr. Tuma as Julius Caesar.) Shortly thereafter, a Japanese moving company arrived to pack up their 33rd-floor Chicago condo and ship everything to California for about six months, while the couple rented a temporary apartment.
They found a place near the beach in a brand-new complex in Marina del Rey. It was also near the Commuter Express bus line, which Ms. Tuma, 43, could take to get to her office in downtown Los Angeles. The setup wasn't perfect, but it seemed like a good fit for a short stay.
[Did you recently buy or rent a home in California? We want to hear from you. Email: [email protected].]
When the pandemic hit, the short stay became a long one. "It gave us a lot of time together after we got married," said Mr. Tuma, 47, an accountant.
The living room in the 840-square-foot apartment was crammed with two desks, a Peloton bike and a treadmill. "It was like the Swiss army knife of apartments," Ms. Tuma said.
After many months, it became clear that the move to Tokyo would be too complicated in the midst of a pandemic. "This was never someplace we thought about living permanently," she said of California. "But there are so many things going on, you just kind of have to go with the flow."
So she started exploring options to upgrade their space. With rental prices in the area rising fast, she figured they could buy a bigger place with a monthly payment close to or less than what they would pay for a rental. Mr. Tuma, an Air Force veteran, qualified for a V.A. loan with a low interest rate.
He made a spreadsheet, tracking various factors, including inflation and taxes, and eventually agreed that buying might not be a bad idea. Ms. Tuma made her own spreadsheet, keeping track of details like homeowner association fees and square footage.
Ideally, they hoped to find a place that was at least 1,400 square feet — about the size of Ms. Tuma's Chicago condo, which they had recently sold — with low homeowner association dues, as well as proximity to the beach and public transit. "I refuse to commute in a car," Ms. Tuma said. "To me, it's such a waste of time and energy, and so draining."
They enlisted the help of Ms. Tuma's colleague, Helen Yang, who has a real estate broker's license.
One challenge: With prices rising so quickly, recently sold properties weren't useful for price comparisons. "The market is insane," Ms. Yang said.
With a budget of up to about $1.5 million, they were open to homes that needed work, thinking that such places might be a better value in a hot market.
---
Among their options:
No. 1
Amazing Views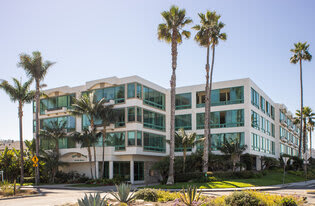 This remodeled 1,200-square-foot, two-bedroom, two-bathroom condo in Redondo Beach had heated floors and expansive ocean views. There was a modern kitchen and a built-in double desk overlooking the ocean. The complex included a swimming pool. The asking price was $1.35 million, with monthly homeowner dues of $425.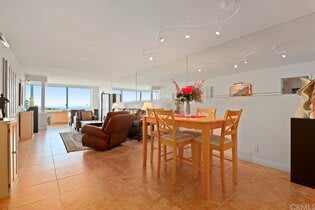 No. 2
Fixer-Upper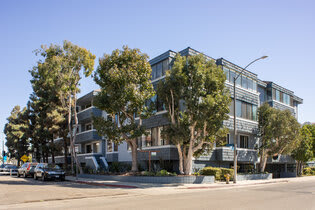 This two-bedroom, two-bathroom fixer-upper in Marina del Rey was 1,400 square feet, with high ceilings and a breakfast nook. The unit was in a well-maintained condominium with a tennis court, pool, spa and gym, in an ideal location near their rental apartment. The price was $825,000, with monthly homeowner dues of $692.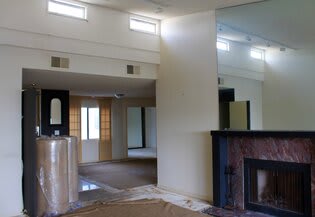 No. 3
Dated but Spacious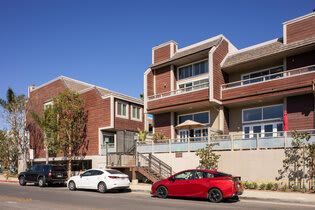 This two-bedroom, two-and-a-half-bathroom townhome in Marina del Rey, also near their rental apartment, was 2,000 square feet, with huge windows and a terrace. It was in a complex with two pools and a sauna, across the street from a small park. The price was $1.29 million, with monthly homeowner dues of $750.