by Dana George 
original post: https://www.fool.com/the-ascent/mortgages/articles/heres-the-total-cost-to-sell-a-home-in-2021/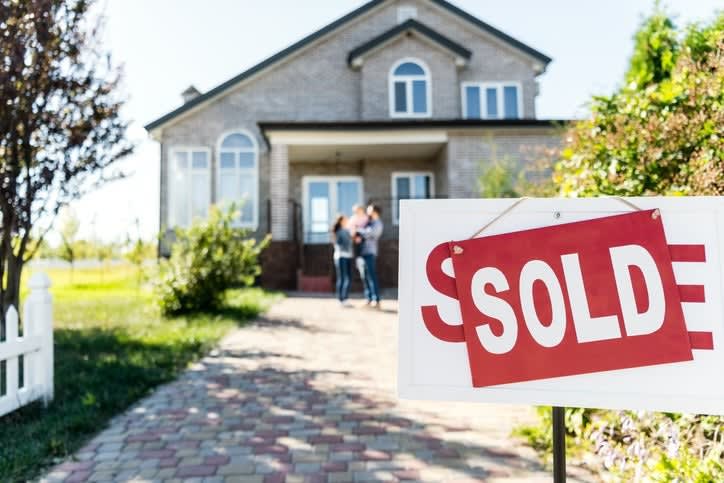 To figure out your expected proceeds, you need to know how much selling your home will cost.
Maybe you've decided to cash in on the red-hot housing market by selling your home. You're moving to a houseboat on your favorite lake, cross country to be closer to family, or to a cabin in the woods. Whatever your reason for selling, what you're most interested in is how much you'll net from the sale of your home after expenses are paid. But before you can get an idea of how much you can expect to walk away with, you need to figure out how much it's going to cost to sell your home.
Here, we break down some of the costs, including those you will have to pay and those you may be able to get around.
Real estate commissions
As the seller, you're responsible for paying real estate commissions — typically, 2.5%-3% to your agent and 2.5%-3% to the buyer's agent. The total percentage you'll hear mentioned most often is 6%.
Let's say you're selling a $300,000 house. Traditional real estate agent fees will set you back $15,000-$18,000. If you work with a discount brokerage like Redfin, you'll pay around 4% instead (1.5% to the seller's agent and 2.5% to the buyer's agent). On a $300,000 sale, that would amount to $12,000.
Prepping the property
Given the current low housing inventory, you may not have to do quite as much to make your home "stand out from the crowd." Still, you'll want to do a little sprucing.
Interior
Some agents will tell you that staging your home is necessary, while others recommend that you just get rid of some of the "stuff" and do a deep cleaning. Depending on what you decide to do, here's about how much you could expect to spend to get the interior of a 2,000-square-foot home ready to sell:
Before nixing the idea of staging completely, the National Association of Realtors points out that potential buyers spend an average of 40 minutes in a staged home as compared to five minutes in a non-staged home.
Exterior
Given the importance of curb appeal, it pays to make the exterior of your home look as good as possible. How much it costs depends on how much needs to be done. At the very least, have all trees and shrubs neatly trimmed, the lawn mowed, and weeds pulled from the yard. If you need help with these projects, you can expect to pay around $500. The good news is that data from Homelight indicates that investing as little as $300 in basic yard care can net you an extra $1,200 when you sell.
Repairs
Before buyers sign final papers with their mortgage lender, they usually order a home inspection to make sure they know what they're walking into. While the total price of addressing issues revealed in the home inspection vary, a good rule of thumb is to set aside 2% of the sales price to cover any needed repairs. On a $300,000 home, that's $6,000. Anything you don't spend can go into your next home.
Closing costs
The fees and taxes you're charged to transfer ownership of your property to another party will run you from 2% to 4% of the sales price. On a $300,000 home, that's $6,000-$12,000. Here's what you'll be paying for (not all fees are required in all states):
Title fees: A search of your home title to ensure it's free and clear of liens, judgments, and bankruptcies.
Transfer tax: Covers the costs of transferring the deed to the new owner.
Escrow fees: Pays for the handling and transfer of documents and funds during the sale.
Reconveyance fees: Pays for the paperwork associated with releasing you from the debt of the home you've just sold.
Miscellaneous taxes and dues: Could include the previous year's property taxes, school district taxes, and homeowners association dues (depending on where you live and what month the loan closes).
To be on the safe side, plan to spend between 8% and 10% of the sale price on seller-related expenses. Again, if you wind up spending less, that's more money that can go into your savings account.
A historic opportunity to potentially save thousands on your mortgage
Chances are, interest rates won't stay put at multi-decade lows for much longer. That's why taking action today is crucial, whether you're wanting to refinance and cut your mortgage payment or you're ready to pull the trigger on a new home purchase.
for more go to >>> https://www.fool.com/the-ascent/mortgages/articles/heres-the-total-cost-to-sell-a-home-in-2021/