When construction crews completely razed the original Santa Monica location for
Hot Dog on a Stick
earlier this year, there were questions about its return. But yesterday, the 76 year-old business debuted a brand-new building on the same site with larger square footage and upgraded infrastructure. While changes are afoot, the essentials remain the same, including the restaurant's signature bright colors, uniforms, hand-churned lemonade, and deep-fried goods on a stick.
A spokesperson says it was time to revamp the space, which was opened in 1946 by founder Dave Barham. Though it was originally an ice cream and lemonade stand called Party Puffs, Barham used his mother's cornbread recipe and started selling corndogs while adjusting the name to Hot Dog on a Stick. He spread the word by selling corndogs at county fairs, using his Lincoln Continental as a power source, before expanding through California shopping malls. There are currently 70 locations of Hot Dog on a Stick across the US. Peep the comparison photos from the 1980s to 2022:
Hot Dog on a Stick in the 1980s.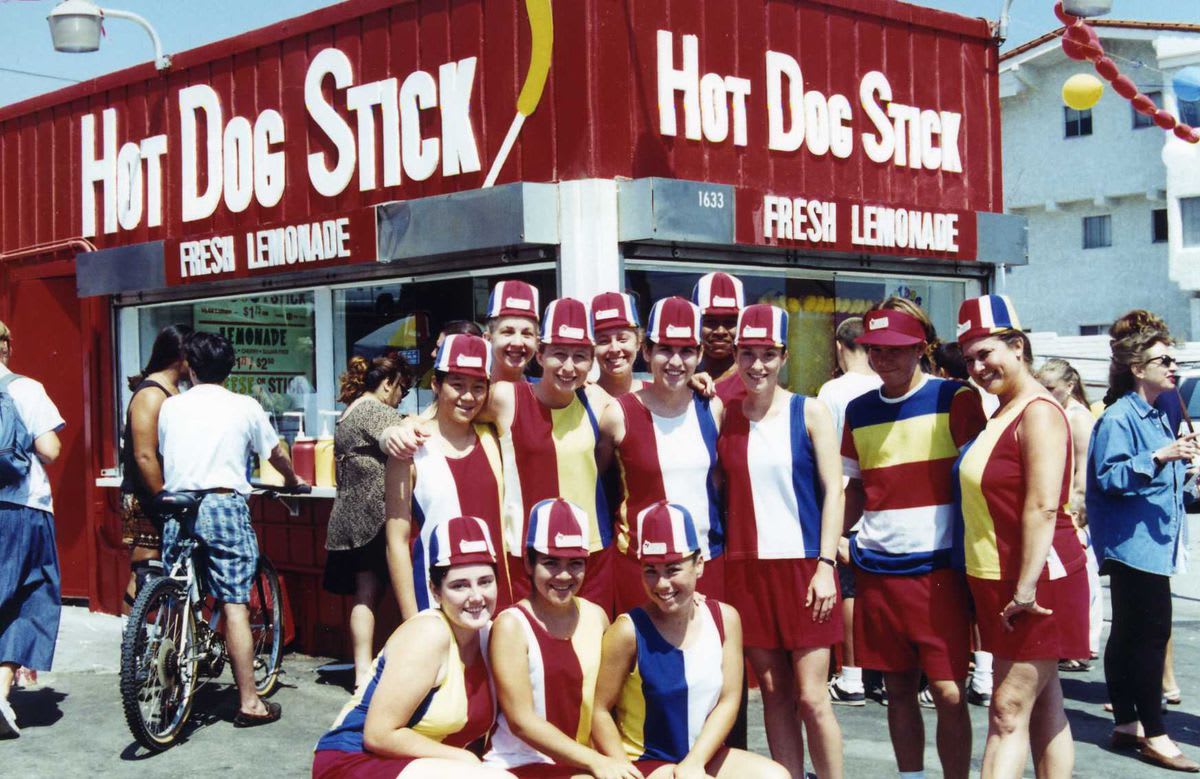 Hot Dog on a Stick, 2022.